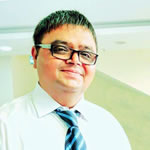 Mr. Bharat Agarwal (Managing Director & CEO) is a Science Graduate & MBA in Pharmaceutical Production & Marketing Management from Pune University. Joined the hierarchy with Founder Chairman and Father Shri. NK Agarwal in 1995. A blend of technology and experience resulted in a very successful team, that aimed to measure the lengths and breadths of entire India and make a recognizable presence of PHARMTAK pan India and today making it a fastest growing Pharma Company of Ophthalmic Segment. In his tenure he also ventured Pharmtak products to various countries like Philippines, Sri Lanka, Nigeria, Nepal etc. thus proving that a will to achieve success recognizes no boundaries.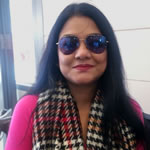 Mrs. Rashi Agarwal (Director), has been an integral part in the Branding and Promotions of the company Products since 2012. Understanding the need of the hour and giving the Company an upliftment in the regions of Promotion, Market and Presentation. An image is what says it all, and she truly believes in it. Her approach to keenly monitor the scenario has made company take the wisest decisions. Her role in the company fosters a very healthy environment for the Human resource under the roof of Pharmtak.
Mr. Gaurav Agarwal (Director) connects the Origin of the Company products to its Consumption. He oversees the supply chain management of the products in a logical and defined manner. Managing the products right and as per norms is his key point of work. With ideas for better functionality in the work area is indispensable for the company and making us effective and better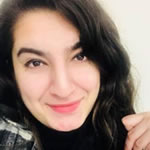 Ms. Savy Nanda plays an auxiliary role in the management of the company, looking into the matters of Accounts and performing operations as well as management in the company. She goals to sort out the departmental issues and grievances objecting to maximum productivity along with employee satisfaction. Managing Conferences and seeking the best presentation on the part of the company includes in the works she excels in.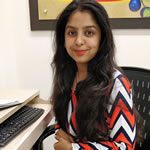 There is no secret formula for a successful career in drug related fields , but creativity and the willingness to adapt to a rapidly-changing scientific landscape plays a big role. She joined as PRODUCT MANAGER in PHARMTAK OPHTHALMICS with B. Tech (Biotech.) Degree from a reputed institution. She brings with her a diverse and rich knowledge about medicines which helps the company to grow in right direction  and manage the production of drugs in a right way. She also created the designing of promotional materials more creative and better. She led a number of innovative changes to the company's development.